Interesting Fact: The chemical process used to make blueprints was invented by French chemist Alphonse Louis Poitevin in 1861.
Interesting Fact: Modern "blueprints" or architectural plans are almost always created using computer-aided design software.
Where can I get home blueprints in Utah?
Depending on whether you are looking as an individual, or as a builder, there are a variety of different home designs available. Builders acquire a number of ideas from an architect that they outsource from or who works for them. They sell these different blueprints to people who want to buy a home or condo from them. Individuals can also talk directly to an architect and purchase a plan from their firm, which they can hire a builder to complete.
Can I custom design my own home?
Individuals can work with an architect to customize their own house plan. Utah architects can add features that people request and outline a design unique to their individual wants and needs. It would be really difficult for people to completely design their exact wants into a plan, but with the help of a professional, the details and major points can be added into a custom blueprint.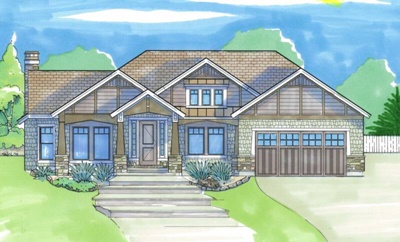 Are blueprints hard to read?
Basic blueprints can provide a small education to understand. The general layout can be easily seen; where the rooms will be outlined and how the floor plan will flow. Since there are blueprints that cover all the building aspects, some of them might be confusing, it can be helpful to have a Utah architect to go through them with you. Blueprints are the best way to get an idea of the space and layout of a home.
Are home blueprints copyrighted?
House designs can be copyrighted by the architect who creates them. It must be an original house plan in order to qualify for a copyright. The copyright protects the home plan from being plagiarized and used by someone other than the original designer. Generalities on houses are often very similar, though slight differences equal something original.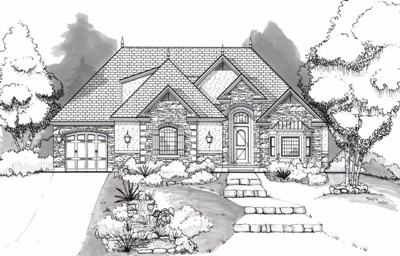 Does it cost more to use custom blueprints?
Custom blueprints generally are more expensive than ones that are already designed and finished. Custom designs require sessions with the architect to include personal amenities. The time spent on a creation of a custom Utah home plan also adds to the overall cost. Individual blueprints generally cost more money and require more time to prepare. The customization is often a route people choose because it allows them the opportunity to decide which features they want to include in their new home.
Do I need plans to remodel my house?
If you are doing a remodel, new ideas aren't always necessary. Smaller projects don't necessarily need such exact specifications. However, if you are completing a larger remodel, then an architect might be a good investment. Sometimes the overall project can be overwhelming and require specific measurements and layouts. Architects are there to make sure the plans are well explained and everything runs smoothly throughout the process, making adjustments if necessary.